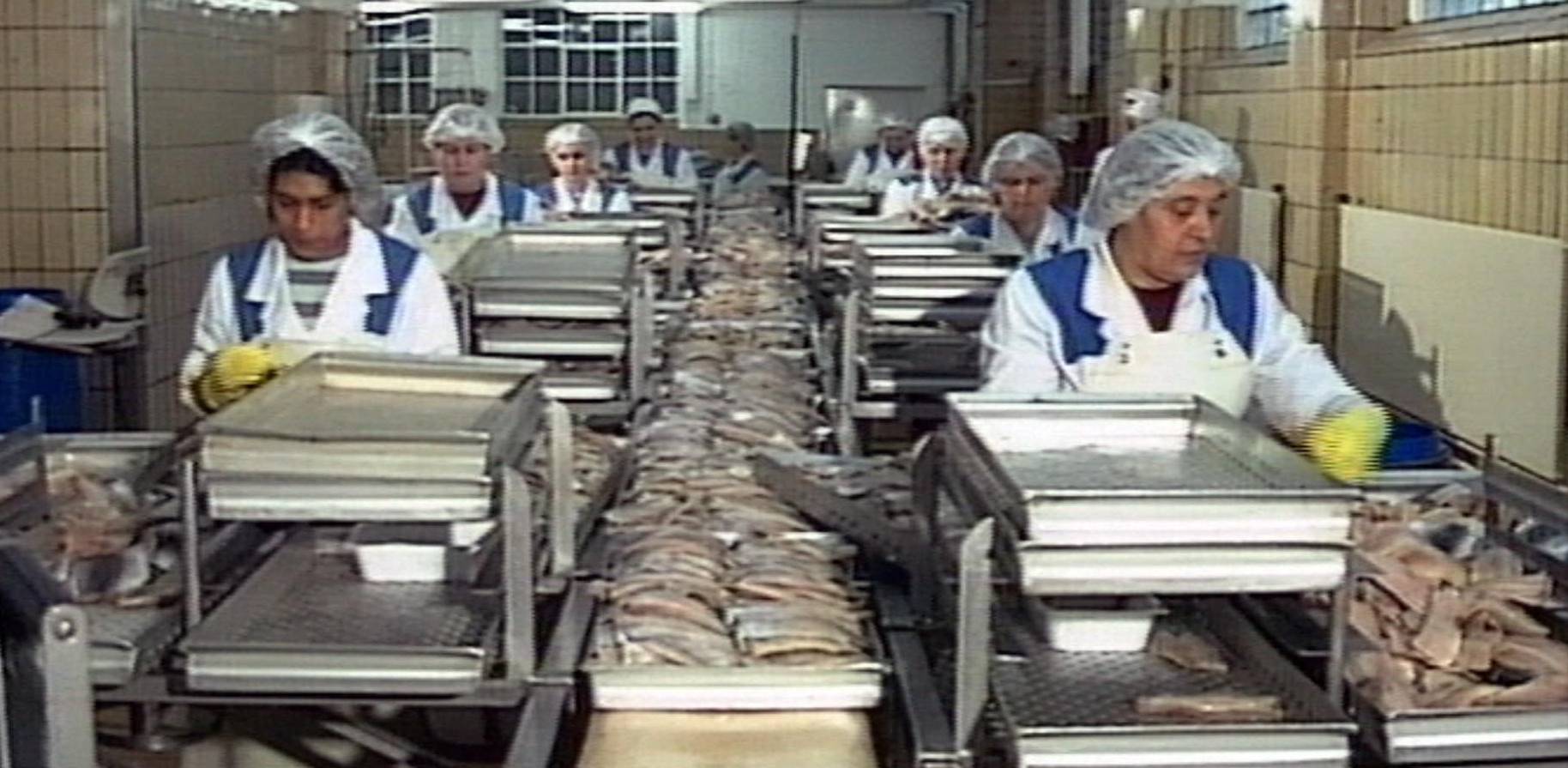 Heringe vom laufenden Band - Industrielle Arbeit bei den Fischen
Heringe vom laufenden Band / Herring from the Conveyor Belt
Retrospective, Germany 1992, 30 Min., ger. OV
Women talk about their work operating the Baader 33 fish processing machine. Manufactured in Lübeck, the filleting machine was intended to imitate the motion sequence of humans. Used at the G. Friedrich company in Hamburg between 1964 and 1991, this "top model of the post-war era" for automated workflow was reactivated for this film and afterwards moved to Hamburg's Museum of Work.
Director Leslie Franke
Screenplay Elisabeth von Dücker
Producer Leslie Franke
World Sales KernFilm, Brennerstr. 58, 20099 Hamburg, Mail: mail@kernfilm.de, Web: www.kernfilm.de
Cast Arbeiter:innen der Fischfabrik Gottfried Friedrichs KG GmbH&Co. in Hamburg, Herbert Richter (Firma Rud. Baader)
catalogue page PDF-Download
Screenings
No screenings are available for this film.