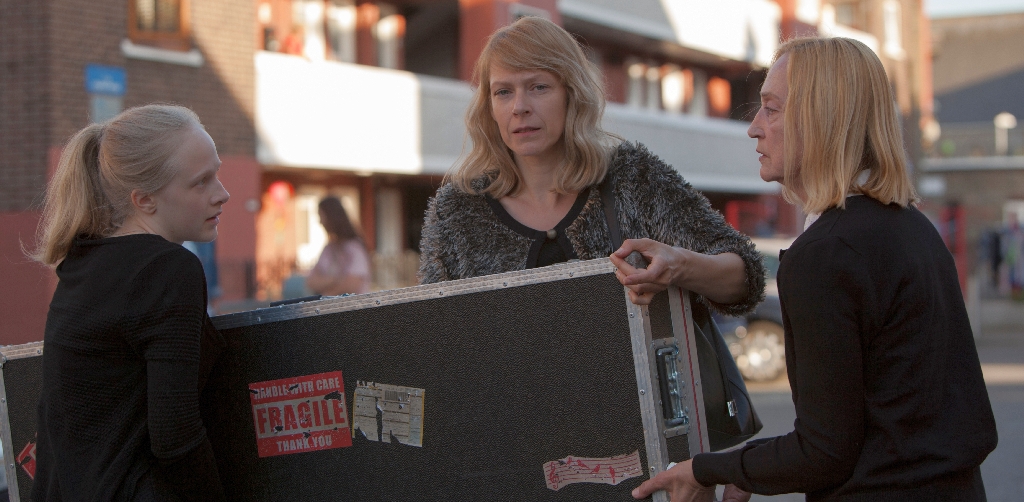 Pilis
Das Schloss / The Castle
Children´s and Youth Films, Litauen / Irland 2020, 115 Min., lith., engl. OV, engl. st, 14 years and older
Thirteen-year-old Monika lives with her mother, Jolanta, and her senile grandmother in Dublin. The music-loving girl performs for the Lithuanian community accompanied by Jolanta, a trained pianist who works in a fish factory. By chance, a music producer hears them and invites Monika to sing at Galway Castle, a famous concert venue. But Jolanta can't pay the 120 euros in travel costs. In fact, she has so little money, she has to pawn her piano. In a desperate move to make her dream come true, Monika kidnaps her grandmother and demands ransom from her mother … "The Castle" is more than just a gripping coming-of-age film. It also provides a window into the Lithuanian diaspora in Western Europe, where there is a thriving black market and everybody is out for themselves.
Director Lina Lužytė
Screenplay Lina Lužytė
Producer Kęstutis Drazdauskas
Production Company Artbox, Sroves g. 16, 01206 Vilnius, Mail: artbox@artbox.lt, Web: www.artbox.lt
World Sales Wide , 17, rue Cadet, 75002 Paris, Mail: info@widemanagement.com, Web: www.widemanagement.com
Cast Barbora Bareikytė (Monika), Gabija Jaraminaitė (Jolanta), Jūratė Onaitytė (Großmutter), Martyna Peszko (Natalia), Andrei Ciopec (Adam)
Trailer
catalogue page PDF-Download
Screenings
No screenings are available for this film.