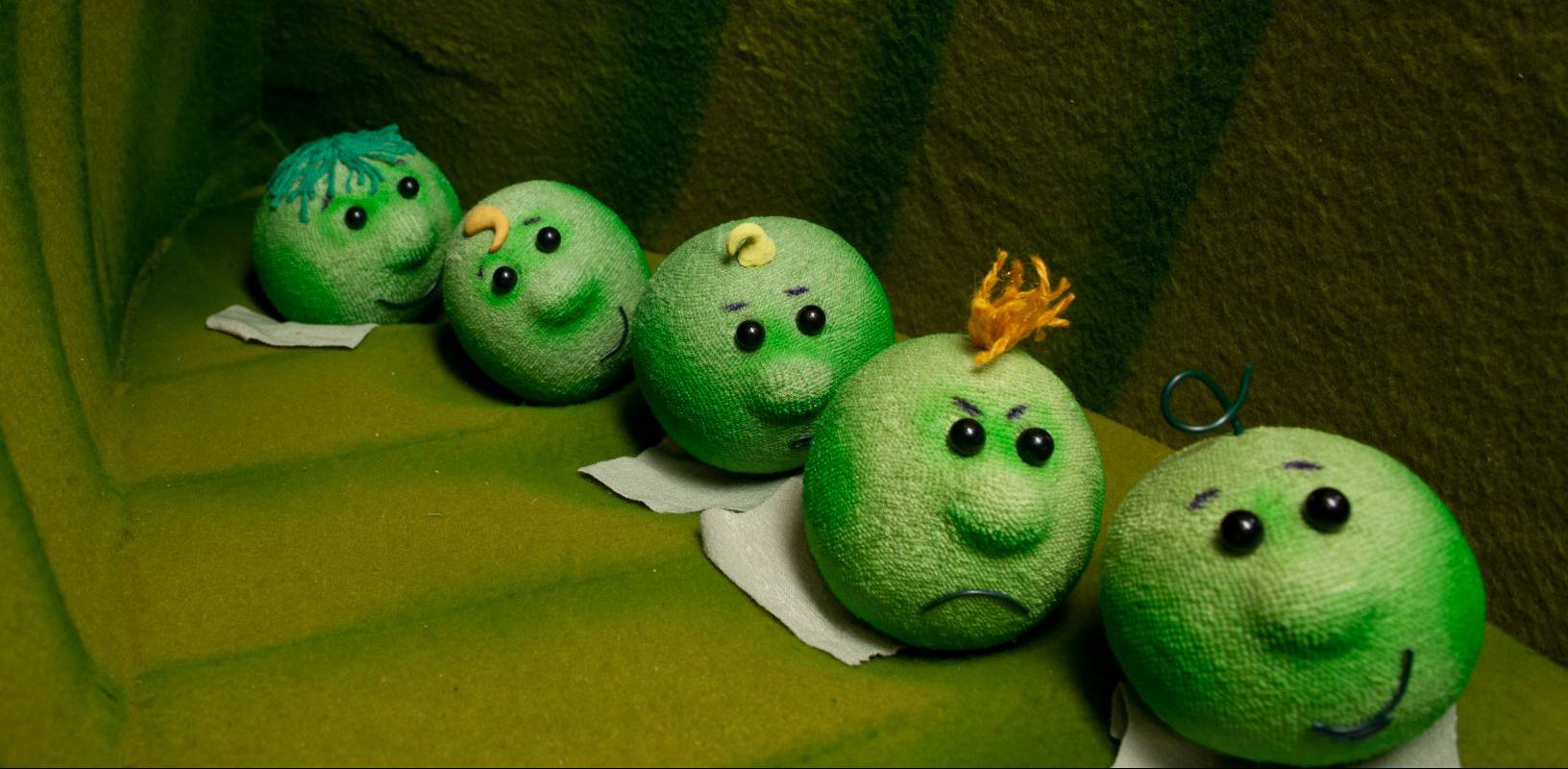 Zirņa bērni
Erbsenkinder / Pea Children
Children´s and Youth Films, Latvia 2020, 14 Min., 6 years and older
Eight little pea children in their comfy pod are set upon by a ravenous worm. Fleeing from its greedy mouth, they end up exploring their home turf. Their garden turns out to be a wondrous world full of danger and surprises, odd figures, but also endearing fellow travellers … A musical outing through the seasons in nature.
Director Dace Rīdūze
Screenplay Dace Rīdūze
Producer Māris Putniņš
Production Company Animacijos studija, Kalvariju 196-58, 08201 Vilnius
catalogue page PDF-Download
Screenings
No screenings are available for this film.