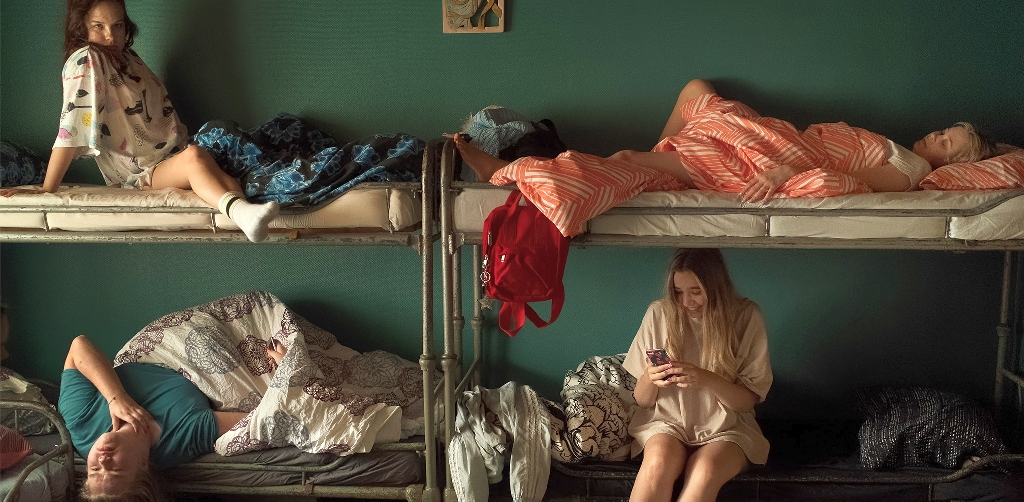 Eden
Children´s and Youth Films, Finland 2020, 91 Min., fin. OV, engl. st, 14 years and older
Many very-different types of teenagers come together at a summer camp on an island near Helsinki to prepare for their confirmation. Together they will spend a week clarifying their relationship to God and to the world around them. Among them are Aliisa, a critical free thinker, Panu, who is withdrawn and has trouble at home, and Jenna, a confident "fashion victim" who is annoyed by everything. But soon even the others also begin to oppose the devout young pastor Tiina, who wants to strengthen her young flock with conventional spiritual exercises ... "Eden" powerfully links ethical questions with adolescent troubles and desires. Although the Protestant Church is not a state church in Finland, around 80 percent of all young Finns attend such camps and have experiences similar to the protagonists – including the director when she was 15.
Director Ulla Heikkilä
Screenplay Ulla Heikkilä
Producer Miia Haavisto
Production Company Tekele Productions, Vanha talvitie 19A, 00580 Helsinki, Mail: info@tekele.fi, Web: tekele.fi
World Sales Film Republic, 270 Mare Street, London E8 1HE, Mail: info@filmrepublic.biz, Web: filmrepublic.biz
Festival Contact Creative Europe Desk FinlandFinnish Film Foundation, Kanavakatu 12, 00160 Helsinki, Web: www.luovaeuroppa.eu
Cast Bruno Baer (Panu), Amos Brotherus (Sampo), Satu Tuuli Karhu (Tiina), Tommi Korpela (Juhani), Aamu Milonoff (Aliisa), Irina Pulkka (Irina), Linnea Skog (Jenna)
Trailer
catalogue page PDF-Download
Screenings
No screenings are available for this film.