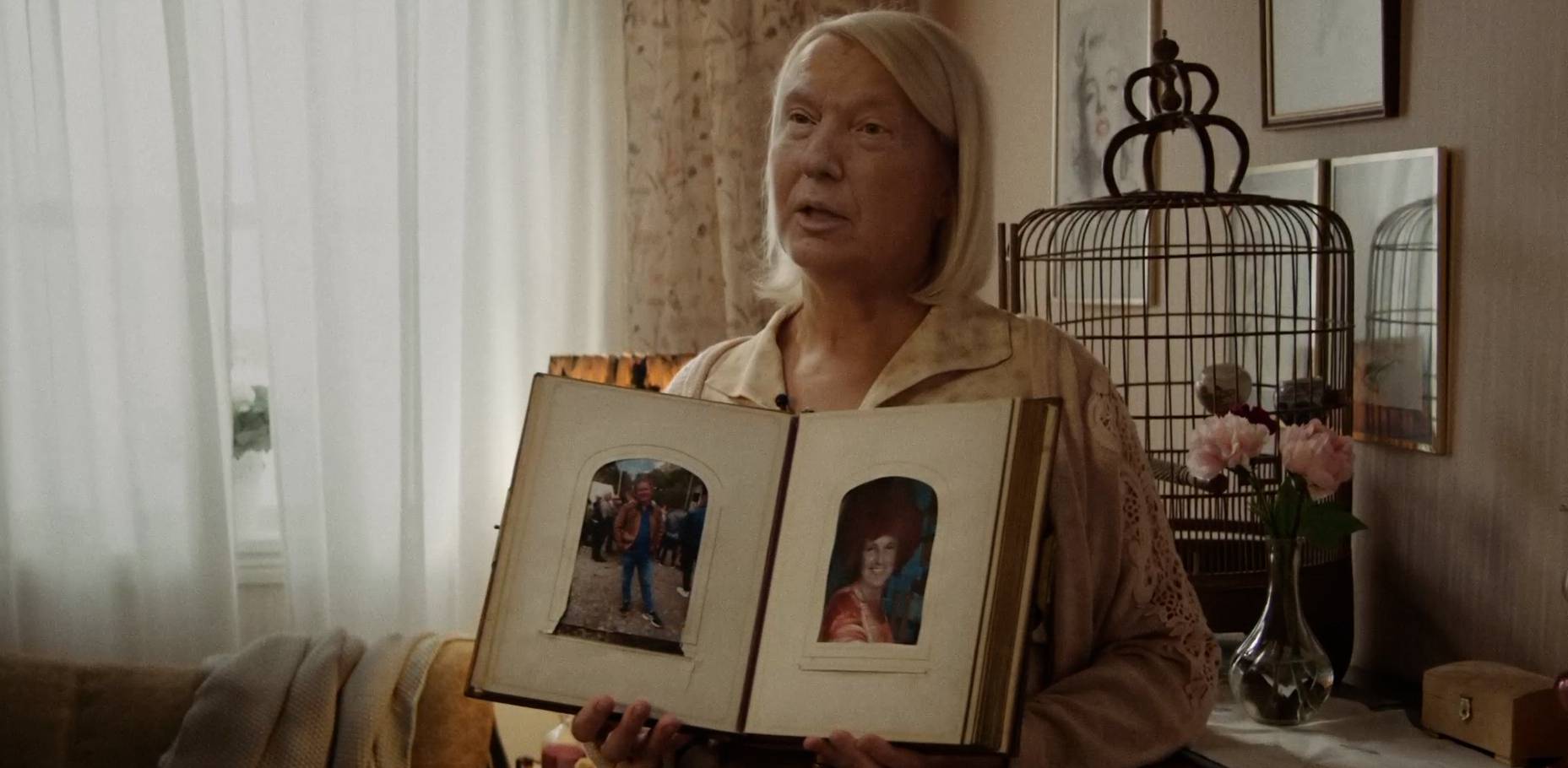 Grab Them
Nordic Shorts, Sweden 2020, 13 Min., sw. OV, engl. st
At sixty years old, Sally has been looking for love and happiness for a very long time, but in recent years her search has been complicated by the fact that she looks exactly like Donald Trump. She simply hasn't been lucky in love since her husband's death. But then she meets her perfect match. A loving mockumentary of supposed everyday misery and heavenly Hollywood outtakes.
Director Morgane Dziurla-Petit
Screenplay Morgane Dziurla-Petit
Producer Paul Blomgren Dovan
Production Company GötaFilm AB, Konstepidemins väg 6, 41314 Göteborg, Mail: gotafilm@gotafilm.se, Web: www.gotafilm.se
World Sales Premium Films, 6, rue Desargues, 75011 Paris, Mail: contact@premium-films.com, Web: www.premium-films.com
Festival Contact Swedish Film Institute, Borgvaegen 1-5, 10525 Stockholm, Mail: registrator@sfi.se, Web: www.sfi.se
Cast Evalena Ljung-Kjellberg (Sally), Kent Dahlgren (Ehemann), Bengt-Åke Gustafsson (Lennart)
catalogue page PDF-Download
Screenings
No screenings are available for this film.