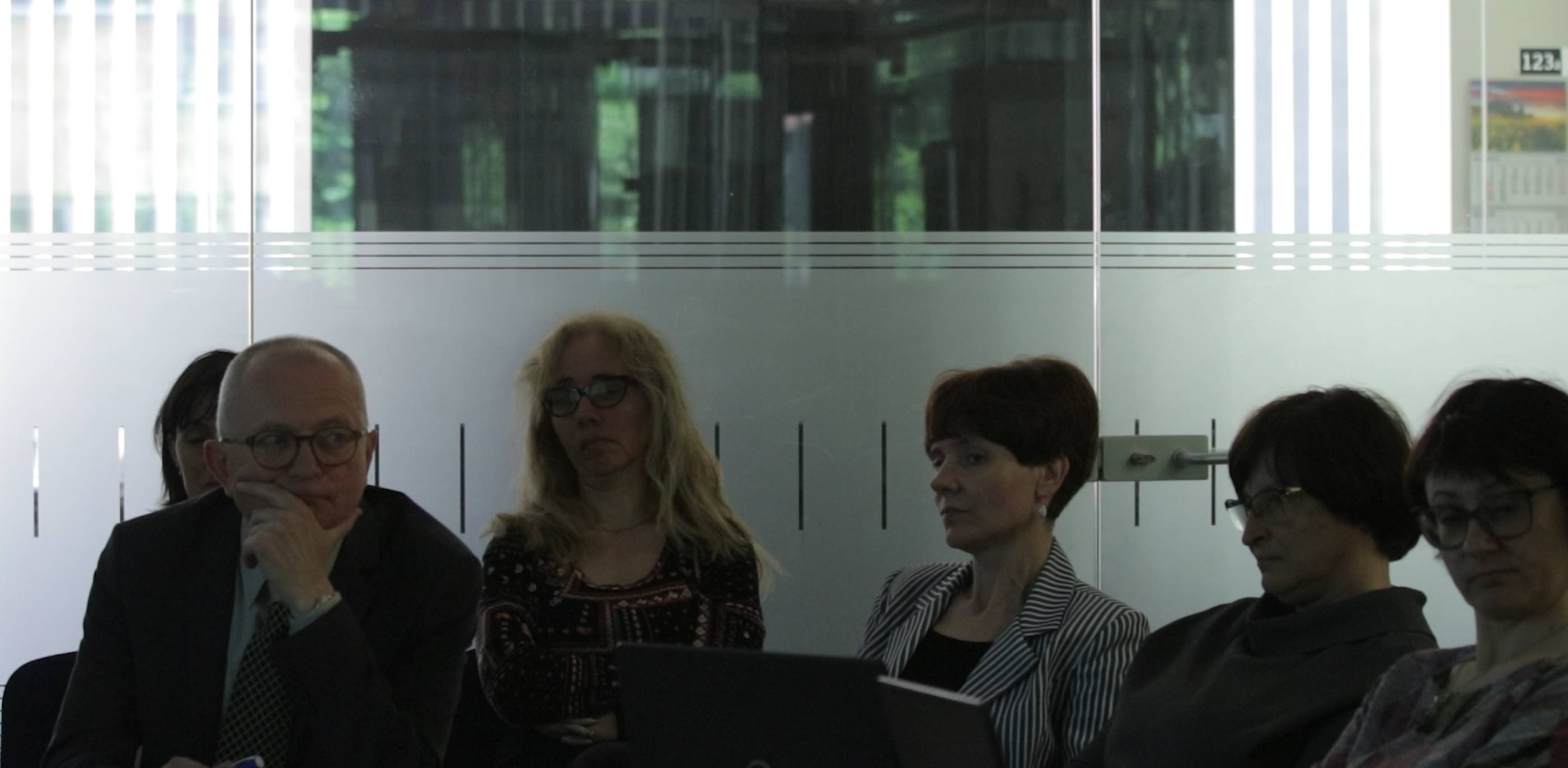 Komisija
Die Kommission / Commission
Nordic Shorts, Lithuania 2019, 11 Min., lith. OF, engl. UT
For some years now, the State Commission of the Lithuanian Language has been at the centre of fierce public debate. For some, it is an institution that preserves and disseminates important principles of language. For others, it is an anachronism of the Soviet regime. The film provides an insight into the commission's work, showing the flesh and blood people involved.
Director Vytautas Oškinis
Screenplay Vytautas Oškinis
Producer Dagnė Vildžiūnaitė
Production Company Lithuanian Academy of Music and TheatreFaculty of Theatre and Film, Gedimino 42, 01110 Vilnius, Web: www.lmta.lt
catalogue page PDF-Download
Screenings
No screenings are available for this film.