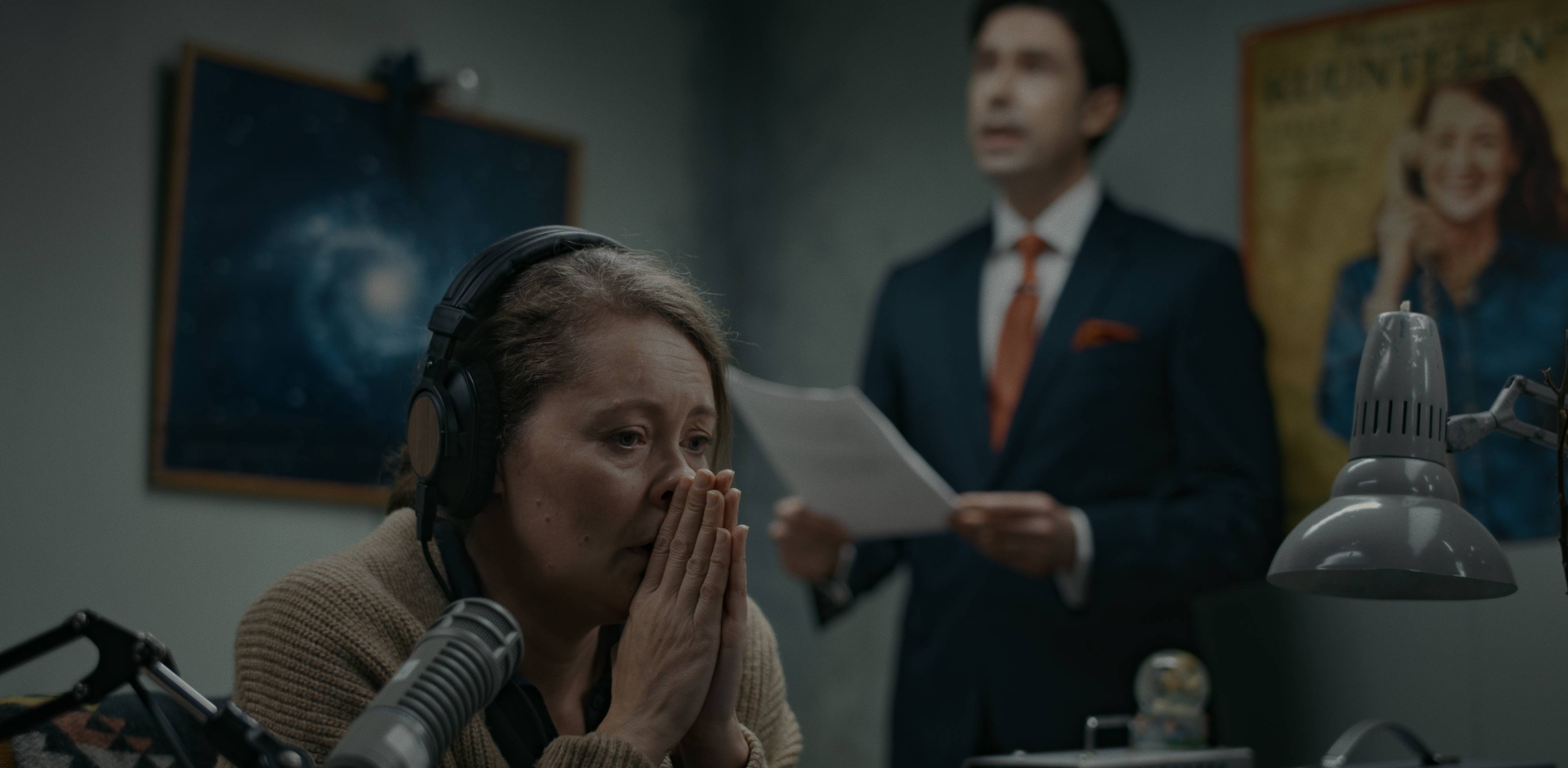 Kuuntelen
Ich höre / I'm Listening
Nordic Shorts, Finland 2019, 12 Min., fin. OV, engl. st
Mirja, the moderator of a nightly radio show, gets many calls from crazy people seeking advice. But on this night she receives a call that's completely out of the ordinary for her occupational routine. Is the world really coming to an end, or is Mirja just overwhelmed by her own shock. An intimate dialogue between two women at the edge of night.
Director Katja Korhonen
Screenplay Katja Korhonen
Producer Ville Sivonen
Production Company Takauma, Liisankatu 12, 00170 Helsinki, Mail: info@takauma.fi, Web: www.takauma.fi
Cast Marjaana Maijala (Mirja Paju), Sari Siikander (Aija)
Trailer
catalogue page PDF-Download
Screenings
No screenings are available for this film.