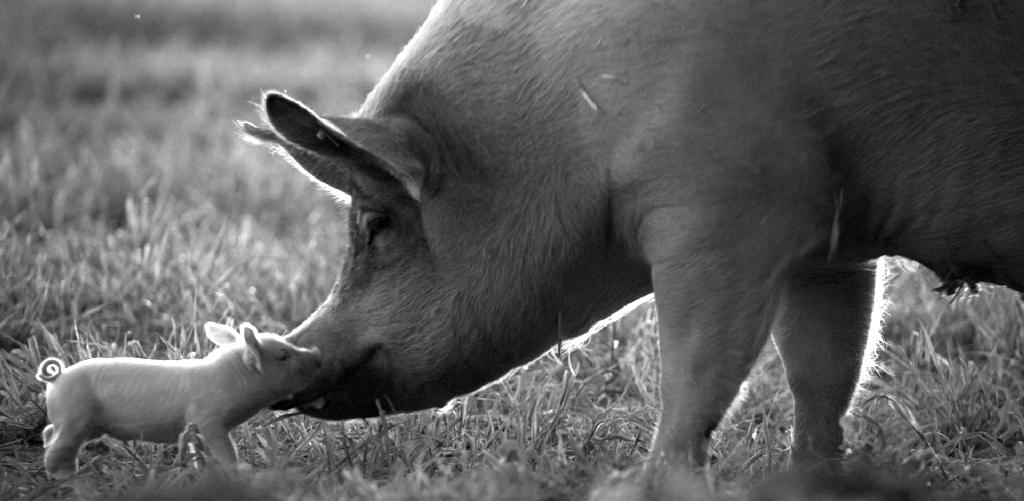 Gunda
Competition Documentaries, Norway / USA 2020, 93 Min., no dialogue
After his study of water, "Aquarela" (NFL 2019), director Victor Kossakovsky has made another "elementary" documentary. His leads are a pig, two cows, and a one-legged chicken that he found on a farm in Norway. With intense observations of their daily life – captured in poetic black-and-white images and an unprocessed sound track – he creates a cinematic meditation on creatures who are subordinate to man. The film introduces us to them as individuals, with individual awareness, their own perceptions, and personal habits. As they graze and peck, catch worms, or wallow in the mud like Gunda the sow, who has bred many piglets – they always display intelligence and sensitivity … Victor Kossakovsky is a vegetarian out of conviction. His film is a rallying call, without commentary, but nonetheless full of good arguments.
Director Victor Kossakovsky
Screenplay Victor Kossakovsky, Ainara Vera
Producer Anita Rehoff Larsen, Joslyn Barnes
Production Company Sant & Usant AS, St. Olavs gate 9, 0165 Oslo, Web: www.santogusant.no
World Sales Cinephil, 18 Levontin Street, 6511207 Tel Aviv, Mail: info@cinephil.co.il, Web: www.cinephil.com
Distributor Filmwelt Verleihagentur GmbH, Rheinstr. 24, 80803 München, Mail: info@filmweltverleih.de, Web: http://www.filmweltverleih.de
catalogue page PDF-Download
Screenings
No screenings are available for this film.