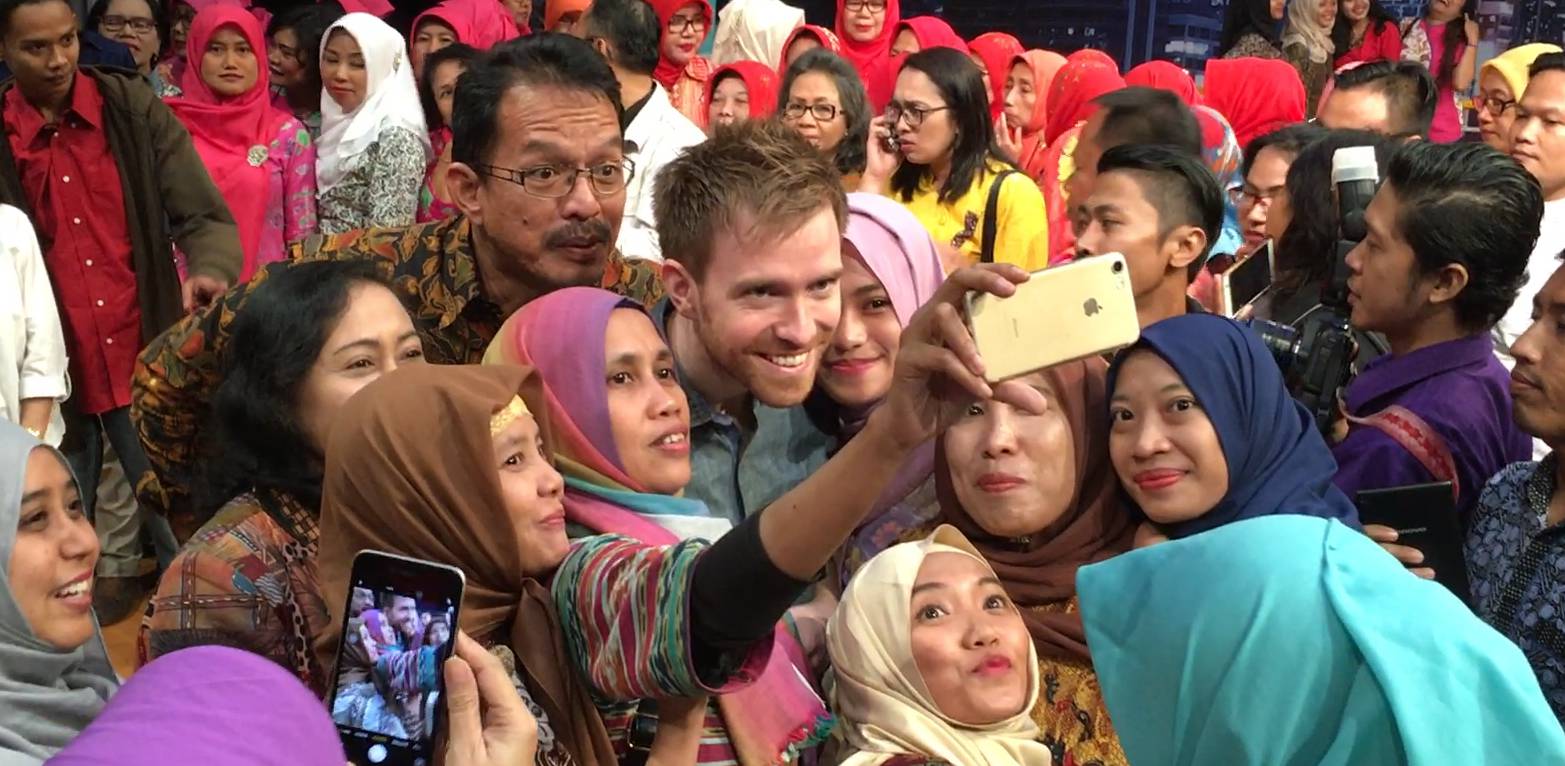 Help, I've Gone Viral!
Competition Documentaries, Norway / Indonesien 2020, 19 Min., norw., engl., indon. OV, engl. st
While on holiday in Indonesia, music producer Audun Kvitland tries the local specialty Nasi Badang and falls in love. Back in Trondheim, he writes a song in praise of his new favourite dish, which becomes a mega-hit in Indonesia, thanks to YouTube. This light-hearted documentary highlights the power of music to unite people, while also providing appetizing glimpses of Indonesia's cuisine.
Director Audun Amundsen
Producer Audun Amundsen
Production Company GonzoDocs AS, Thomas Angellsgt. 10b, 7011 Trondheim, Web: https://gonzodocs.com
World Sales Raina Film Festival Distribution, Punatulkuntie 3 A 3, 00730 Helsinki, Mail: info@rainafilms.com
Cast Audun Kvitland, Audun Amundsen
Trailer
catalogue page PDF-Download
Screenings
No screenings are available for this film.