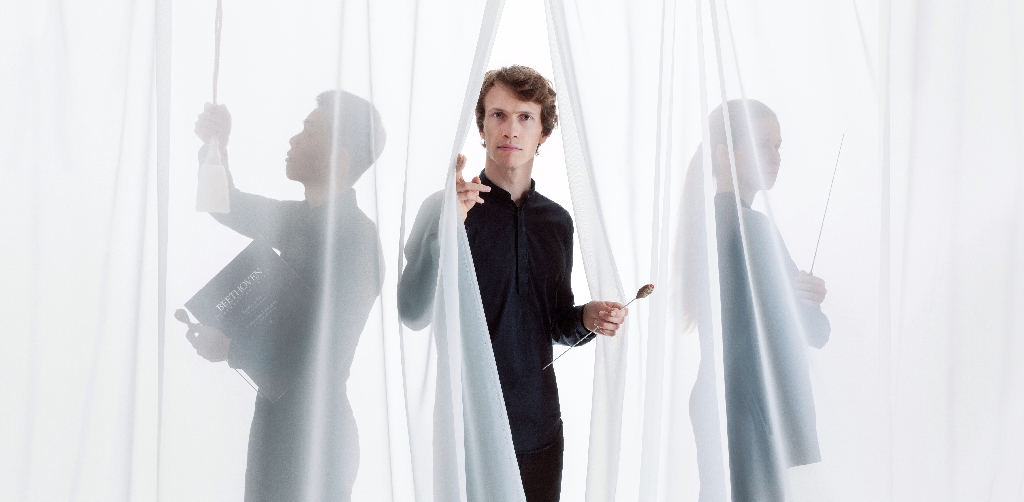 Orkesterin edessä
Vor dem Orchester / Conductivity
Competition Documentaries, Finland 2020, 75 Min., engl., fin., sw., french OV, engl. st
The Sibelius Academy is among the largest music colleges in Europe. Its curriculum includes training orchestra conductors. The practical side of that training means more than just conducting the school's own orchestra, they are also given the opportunity to wield the baton for professional ensembles, such as the Helsinki Philharmonic, or the Finnish Radio Symphony orchestras. This film follows three of those students – Finn Emilia Hoving, James Kahane from France, and I-Han Ful from Taiwan. Only a handful of conductors rise to the top – and we have definitely not heard the last of these three. The film draws a memorable picture of the effort they put into learning to use posture, facial expressions, and gestures to guide the orchestra. They patiently listen to their instructors' corrections as they wrestle jointly to find the right tone – for compositions by Mozart, Beethoven, Brahms … and, of course, Sibelius!
Director Anna-Karin Grönroos
Screenplay Anna-Karin Grönroos
Producer Venla Hellstedt
Production Company Tuffi Films Ltd., Vanha Talvitie 2A 12, 00580 Helsinki, Mail: tuffi@tuffifilms.com, Web: www.tuffifilms.com
World Sales MetFilm Sales, Ealing Studios, W5 5EP London, Mail: sales@metfilm.co.uk, Web: www.metfilmsales.com
Cast Emilia Hoving, James Kahane, I-Han Ful
Trailer
catalogue page PDF-Download
Screenings
No screenings are available for this film.