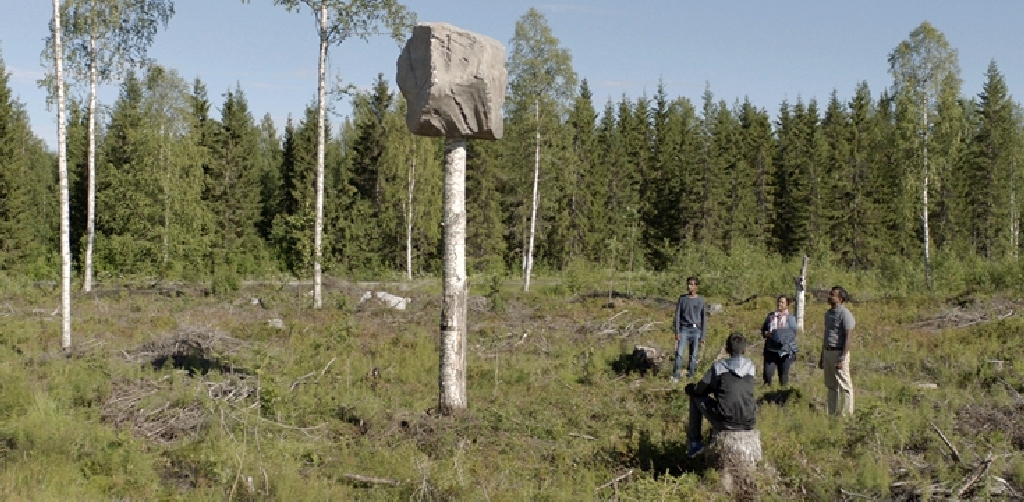 Den längsta dagen
Der längste Tag / The Longest Day
Competition Narrative Films, Sweden 2020, 118 Min., fin. OV, engl. st
It's the summer solstice north of the Arctic Circle. A long-distance truck driver on his last trip experiences a religious awakening; a bedridden mother suffers from MS; a housewares dealer has high blood pressure and other problems; a civil servant has to admit that her "elk bridge" was a failure, and a sleigh racer's laughter dies. A forest activist meets her counterpart, a lumberjack; a family of Indian tourists and a trio of drinking philosophers on a park bench act as a choir ... Jonas Selberg Augustsén's ensemble film, set amidst the Finnish minority in Sweden, is structured like a puzzle in which the individual pieces form a whole – a panoramic image of human destiny and suffering, with protagonists who strive for redemption even as the nightmare of misfortune weighs upon them. "The forest is dark and silent."
Director Jonas Selberg Augustsén
Screenplay Jonas Selberg Augustsén
Producer Andreas Emanuelsson
Production Company Art & Bob, Valhallavägen 66, 11427 Stockholm, Mail: hello@artbob.se, Web: www.artbob.se
Festival Contact Swedish Film Institute, Borgvaegen 1-5, 10525 Stockholm, Mail: registrator@sfi.se, Web: www.sfi.se
Cast Timo Nieminen (Kaarle), Maria Heiskanen, Ville Virtanen, Bianca Kronlöf, Sara Melleri, Marja Packalén, Kari Hietalahti, Adam Huuva, Ella Jäppinen, Amaan Khan, Ayaan Khan
Trailer
catalogue page PDF-Download
Screenings
No screenings are available for this film.