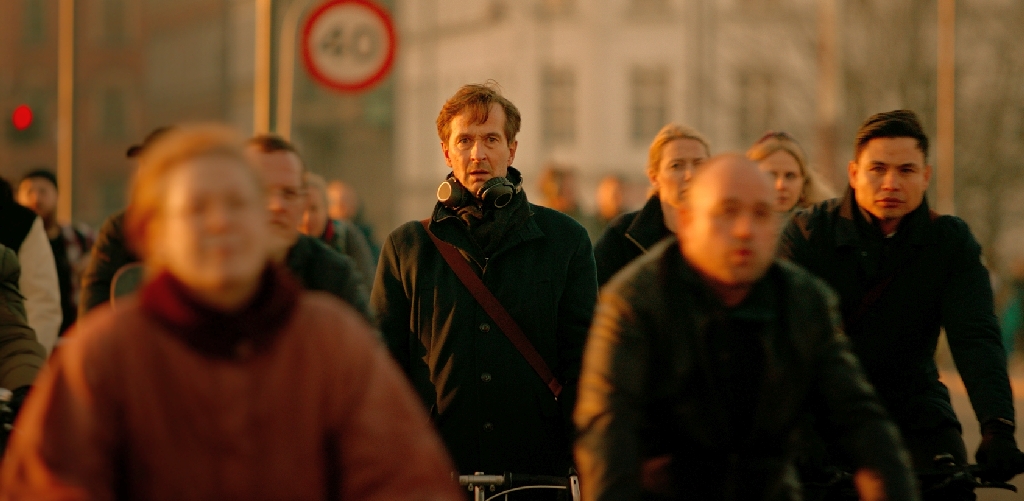 Krudttønden
Pulverfass / The Day We Died
Competition Narrative Films, Denmark / Norway 2020, 106 Min., dan. OV, engl. st
On February 14 and 15, 2015, Copenhagen was the site of two Islamist terrorist attacks. The perpetrator, Danish-born Omar Abdel Hamid El-Hussein, first went to the Krudttønden cultural centre, to an art event tied to the "Charlie Hebdo" attacks in Paris. There, he shot documentary filmmaker Finn Nørgaard. In his second attack, at the city's Great Synagogue, he shot Dan Uzan, a member of the community on security duty. Shortly thereafter, El-Hussein was killed by security forces … The film uses semi-documentary images to reconstruct the days before four men's lives intersected – the perpetrator, who had a criminal record, is released from jail and decides to attack; the political and professional commitment of the filmmakers; the professionalism of the volunteer synagogue guard, and the personal crisis of Rico, a policeman who is on the verge of being laid off. The audience is drawn in as the fuse burns down on the tinderbox (Krudttønden in Danish).
Director Ole Christian Madsen
Screenplay Ole Christian Madsen, Lars K. Andersen
Producer Malene Blenkov
Production Company Creative Alliance, Sankt Thomas Alle 1, 1824 Frederiksberg C , Mail: info@creativealliance.dk, Web: http://www.creativealliance.dk/
World Sales REinvent StudiosKopenhagen, Mail: info@reinvent.dk, Web: www.reinvent.dk
Festival Contact Danish Film Institute, Gothersgade 55, 1123 Kopenhagen K, Mail: dfi@dfi.dk, Web: www.dfi.dk
Cast Nikolaj Coster-Waldau (Rico), Lars Brygmann (Finn), Albert Arthur Amiryan (Omar), Adam Buschard (Dan), Sonja Richter (Janne), Jakob Oftebro (Jan)
Trailer
catalogue page PDF-Download
Screenings
No screenings are available for this film.