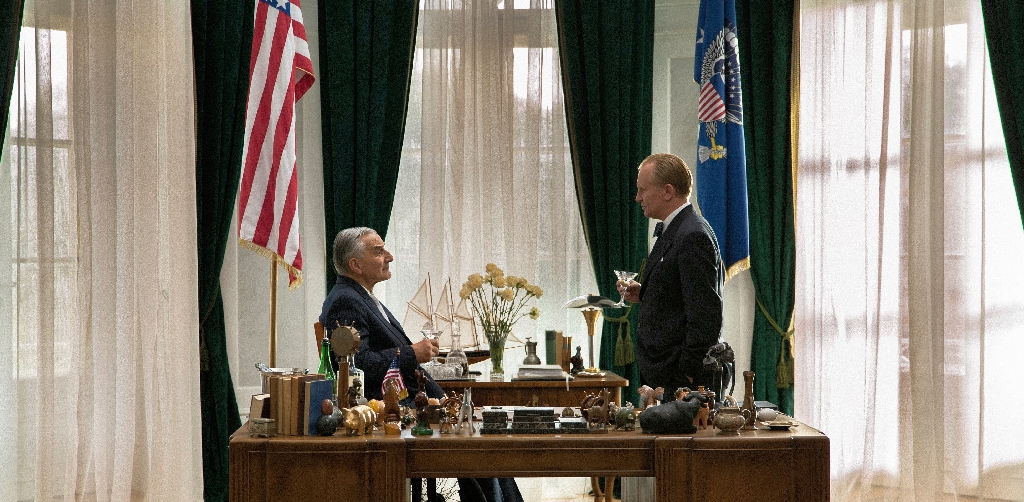 Vores mand i Amerika
Unser Mann in Amerika / The Good Traitor
Competition Narrative Films, Denmark 2020, 116 Min., dan., engl. OV, engl. st
When Nazi Germany occupied Denmark in April, 1940, the king and the government put up little resistance. It was only the Danish ambassador to the USA, Henrik Kauffmann, who defied his country's new rulers. He declared himself the representative of a free Denmark and garnered support from other ambassadors. Encouraged by his American wife Charlotte, and with the support of Povl Bang-Jensen of the embassy staff, he asked President Franklin D. Roosevelt for help. To advance possible military intervention by the USA, Kauffmann developed a bold plan that involved the future of Greenland … Ulrich Thomsen gives a masterful performance as the diplomat and man of the world who was celebrated as a national hero in Denmark after the war. Boasting exquisite camerawork, this elegant period film also looks at Kauffmann's personal life before his tragic death in 1963.
Director Christina Rosendahl
Screenplay Kristian Bang Foss, Christina Rosendahl, Dunja Gry Jensen
Producer Jonas Frederiksen
Production Company Nimbus Film ApS, Hauchsvej 17, 1825 Frederiksberg, Mail: nimbus@nimbusfilm.dk, Web: www.nimbusfilm.dk
World Sales REinvent StudiosKopenhagen, Mail: info@reinvent.dk, Web: www.reinvent.dk
Festival Contact Danish Film Institute, Gothersgade 55, 1123 Kopenhagen K, Mail: dfi@dfi.dk, Web: www.dfi.dk
Cast Ulrich Thomsen (Henrik Kauffmann), Denise Gough (Charlotte Kauffmann), Mikkel Boe Følsgaard (Povl Bang-Jensen), Zoë Tapper (Zilla Sears), Burn Gorman (Berle), Henry Goodman (Franklin D. Roosevelt)
Trailer
catalogue page PDF-Download
Screenings
No screenings are available for this film.