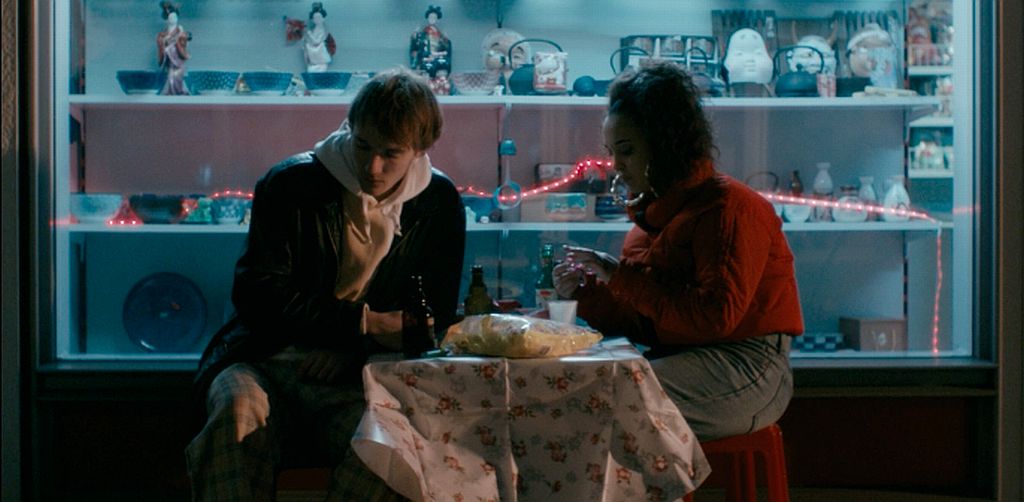 Pelvicachromis
Filmforum, Germany 2018, 12 Min., ger. OV, engl. st
Jacob and Melissa are a couple, but they nevertheless don't come across as lovers. They spend a day together. Not an ordinary day – it is accompanied by palpable tension and paradoxical emotions, by attraction and repulsion. Jacob and Melissa are trapped in a world of their own in which only the two of them exist, and in which they forget everything around them.
Director Jasmin Luu
Screenplay Jasmin Luu
Producer Jasmin Luu
Production Company HfBK - Hochschule für bildende Künste Hamburg, Mail: presse@hfbk.hamburg.de, Web: www.hfbk-hamburg.de
Cast Melissa Demissie, Jakob Fließ
Trailer
catalogue page PDF-Download
Screenings
No screenings are available for this film.