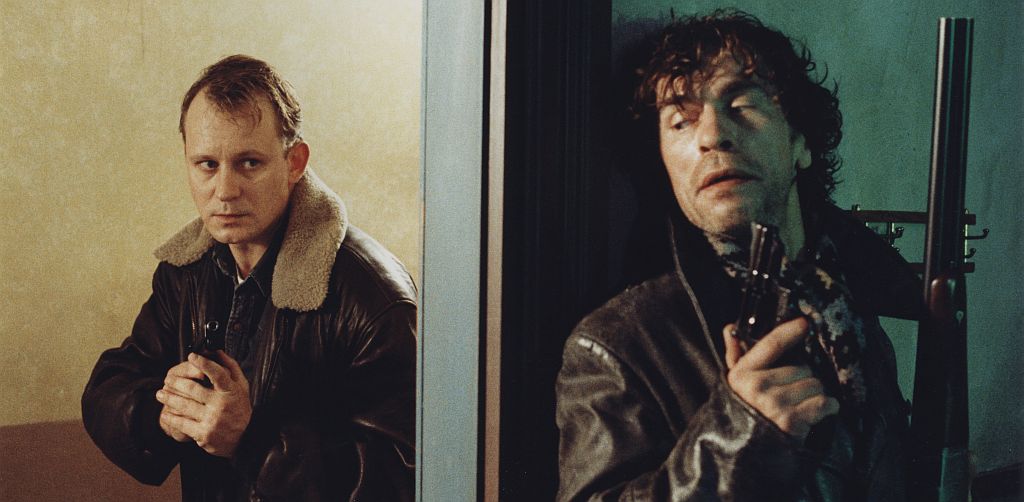 Den demokratiske terroristen
Der demokratische Terrorist / The Democratic Terrorist
Retrospective, Sweden / Germany 1992, 96 Min., ger. OV
In Hamburg at the end of the 1980s, the German security police insert Swedish naval officer and intelligence agent Carl Hamilton undercover with a unit of the left-wing radical group the Red Army Faction. They are planning an attack on the American embassy in Stockholm. But during an arms buying trip to Damascus, Hamilton's cover is threatened …This political thriller about Carl Hamilton, the fictional spy created by novelist Jan Gillou, known as the "Scandinavian James Bond" and the "coq rouge", casts a critical eye on the RAF from a decidedly leftist point of view, while also providing insight into international terrorism in the modern world. Although the film boasts an impressive cast of German actors, including Katja Flint, Ulrich Tukur, Heikko Deutschmann, Susanne Lothar, and Burkhard Driest, it was not picked up for distribution in Germany. But it enjoyed a successful run on Swedish screens.
Director Pelle Berglund
Screenplay Hans Iveberg, nach dem Roman von Jan Guillou
Producer Hans Iveberg
Cast Stellan Skarsgård (Carl Hamilton), Katja Flint (Monika), Ulrich Tukur (Siegfried Maarck), Susanne Lothar (Friederike), Burkhard Driest (Horst), Heikko Deutschmann (Martin), Rolf Hoppe (Staatsschutz), Alfred Edel (Polizist)
catalogue page PDF-Download
Screenings
No screenings are available for this film.