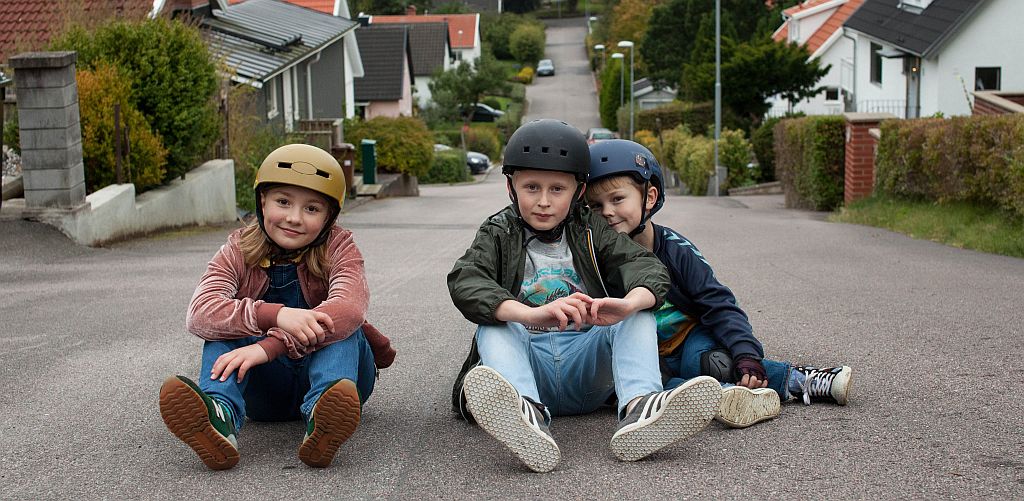 Sune vs Sune
Children´s and Youth Films, Sweden / Denmark 2018, 89 Min., sw. OV, engl. st, ger. Voice Over, 9 years and older
Dragons can be slain with light sabres and laser cannon. But what weapon can be used against an enemy who sits right in front of you in school? When Sune gets back from the summer holidays, he faces an obnoxious rival in his class. The new student shares Sune's name, but apparently he can do everything far better than the original Sune. Not only does the new boy become a teacher's pet, he also curries favour with the other students. Including, alas, Sune's heart-throb Sophie. To add insult to injury, the interloper is rehearsing "Romeo and Juliet" alongside Sophie for the school play … The discrepancy between a fantasy world and harsh reality creates opportunities for "Sune vs Sune" to showcase visual effects and sight gags. Because as Sune tries his darnedest to trump his adversary, pretty much everything goes wrong.
Director Jon Holmberg
Screenplay Jon Holmberg, Daniella Mendel Enk
Producer Linus Stöhr Torell, Malin Söderlund
Production Company Unlimited Stories AB, Mail: info@unlimitedstories.se, Web: www.unlimitedstories.se
World Sales Global Screen GmbH, Mail: info@globalscreen.de, Web: www.globalscreen.de
Festival Contact Swedish Film Institute, Mail: registrator@sfi.se, Web: www.sfi.se
Cast Elis Gerdt (Sune), John Österlund (Sune 2), Lily Wahlsteen (Sophie), Baxter Renman (Håkan), Tea Stjärne (Anna), Fredrik Hallgren (Rudolf), Sissela Benn (Karin), Sven Björklund (Tobbe)
Trailer
catalogue page PDF-Download
Screenings
No screenings are available for this film.