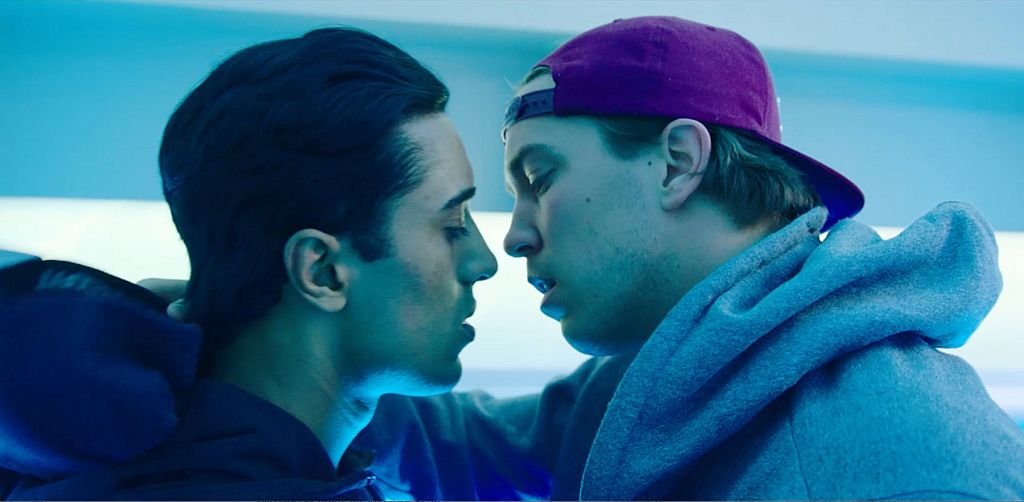 Knus meg
Mach' mich fertig / Break Me
Children´s and Youth Films, Norway 2018, 14 Min., norw. OV, engl. st, 16 years and older
Mansour is Muslim and a very wild child – the type of guy that doesn't miss a trick. The other guys in his boxing club haven't noticed that he and his sparring partner are lovers, but his devout father, who wants to see Mansour married soon, is getting suspicious. Once his father has confirmed the suspicion, he makes a decision that makes Mansour extremely unhappy.
Director Irasj Asanti
Screenplay Nina Andersson, Irasj Asanti
Producer Ingrid Nordby
Festival Contact Norwegian Film Institute, Mail: post@nfi.no, Web: www.nfi.no
Cast Ravdeep Singh Bajwa (Mansour), Fredrik Skogsrud (Andreas), Aase-Marie El-Sayed (Kathrine), Rona Afsari Babawat (Jasmin), Peder Kaalstad (Tommy)
catalogue page PDF-Download
Screenings
No screenings are available for this film.