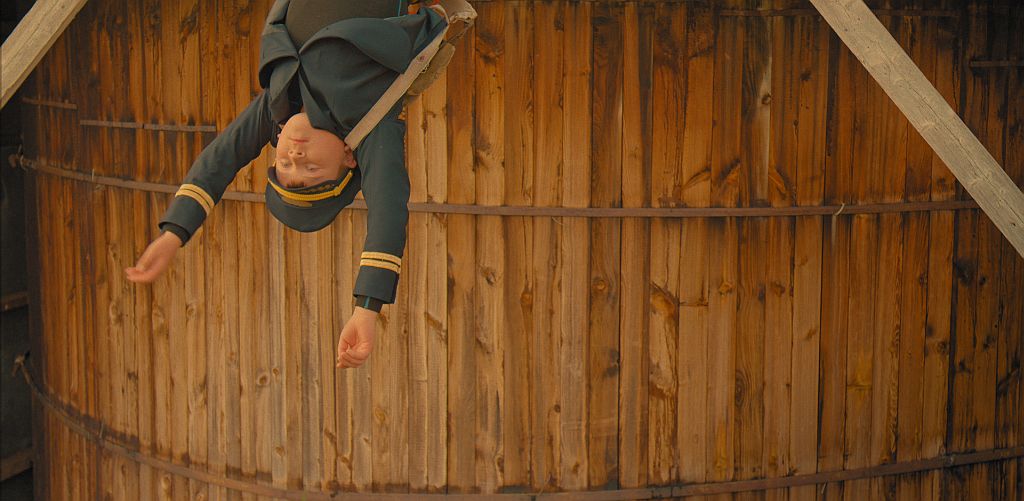 Hermann
Children´s and Youth Films, Norway 2018, 17 Min., norw. OV, engl. st, ger. voice over, 5 years and older
Hermann is spending his holidays on his grandparent's farm. Pia, the girl next door, seems completely uninterested in him this year. Grandpa has a lot of good advice up his sleeve about how to attract a woman's attention, but all of Hermann's efforts end in catastrophe. In the end, it's Hermann's grandmother who teaches her two men a lesson.
Director Tord Theodor Olsen
Screenplay Tord Theodor Olsen
Producer Therese Korsvik Eliassen, Tord Theodor Olsen
Production Company Deadline Media, Mail: post@deadlinemedia.no, Web: www.deadlinemedia.no
Festival Contact Norwegian Film Institute, Mail: post@nfi.no, Web: www.nfi.no
Cast Sander Walle-Karlsen (Hermann), Katarina Kaspara Hansen (Pia), Dennis Lehn (Simen), Arne Skog (Opa), Haldis Hals (Oma)
catalogue page PDF-Download
Screenings
No screenings are available for this film.