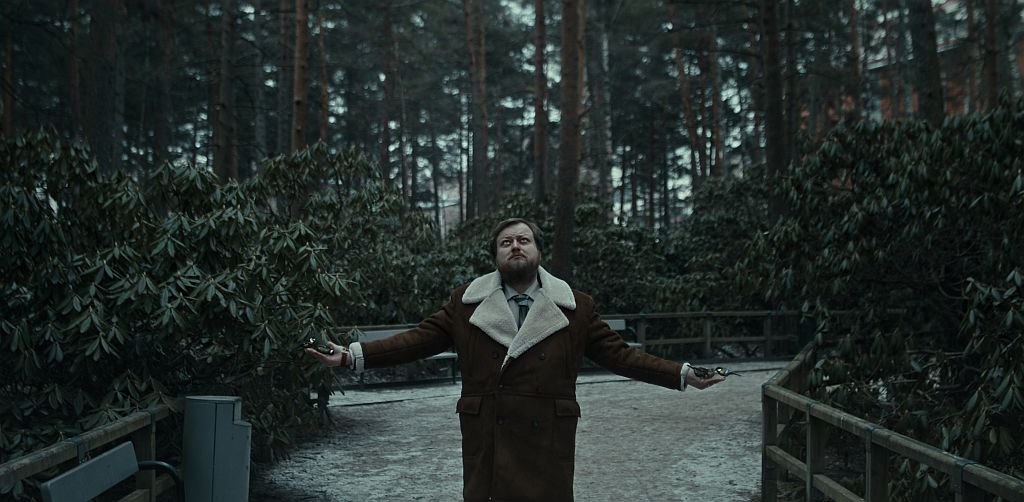 All Inclusive
Nordic Shorts, Finland 2019, 15 Min., finn. OV, engl. st
Kalervo is a put-upon, intimidated, powerless employee whom nobody takes seriously. He's bullied by his colleagues and cheated on by his wife. But then Annukka, the woman who secretly loves him, gives him a gift that changes everything … A short film about a male self-empowerment fantasy and its fatal consequences.
Director Teemu Nikki
Screenplay Teemu Nikki
Producer Jani Pösö, Teemu Nikki
Production Company It's Alive Films Oy, Mail: info@itsalive.fi, Web: www.itsalive.fi
World Sales Premium Films, Mail: contact@premium-films.com, Web: www.premium-films.com
Festival Contact The Finnish Film Foundation, Mail: ses@ses.fi, Web: www.ses.fi
Cast Lauri Maijala (Kalervo), Hannamaija Nikander (Annukka), Maija Rissanen (Vaimo), Santtu Karvonen (Anssi)
Trailer
catalogue page PDF-Download
Screenings
No screenings are available for this film.