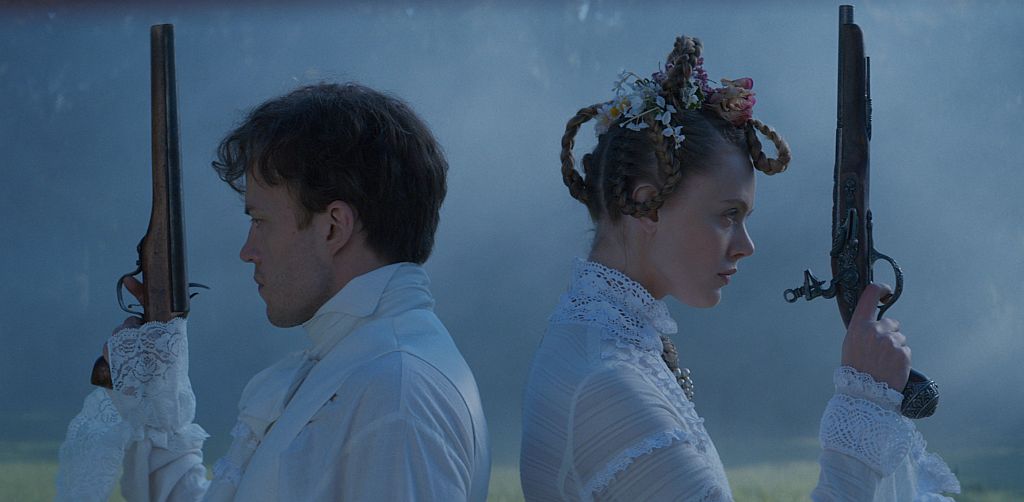 Eld och Lågor
Feuer und Flamme / Swoon
Competition Narrative Films, Sweden 2019, 105 Min., sw. OV, engl. st
Stockholm 1940. In the Gröna Lund amusement park, the Lindgren and Nilsson rides are competing against each other for customers. No blow is too low in this struggle, and the families have been enemies for a very long time. One night, the young John Lindgren sneaks into the Nilsson's office to ferret out any potential plans. He's discovered there by Ninni Nilsson, the daughter recently returned from abroad. The two of them don't notice it, but their bodies don't hesitate for a second; the two are meant for each other … Against the backdrop of the historic amusement park, the Swedish blockbuster directors Mårlind & Stein unfurl a kaleidoscopic panorama. In their "Romeo and Juliet" story, they pull out every stop for this cinematic spectacle – fast pacing, rousing songs, extraordinary special effects – without losing sight of the serious conflicts of the era.
Director Måns Mårlind, Björn Stein
Screenplay Måns Mårlind
Producer Kristina Åberg
Production Company Atmo AB, Mail: info@atmo.se, Web: www.atmo.se
World Sales TrustNordisk ApS, Mail: info@trustnordisk.com, Web: www.trustnordisk.com
Distributor Capelight PicturesGerlach Selms GbR, Mail: stg@capelight.de, Web: www.capelight.de
Cast Albin Grenholm (John Lindgren), Frida Gustavsson (Ninni Nilsson), Lennart Jähkel (Johan Lindgren), Robert Gustafsson (Gustav Nilsson), Pernilla August (Elin Lindgren), Helena af Sandeberg (Nadescha Nilsson), Edvin Endre (Lennart Lindgren), Szergej Onopko (Hübner)
Trailer
catalogue page PDF-Download
Screenings
No screenings are available for this film.