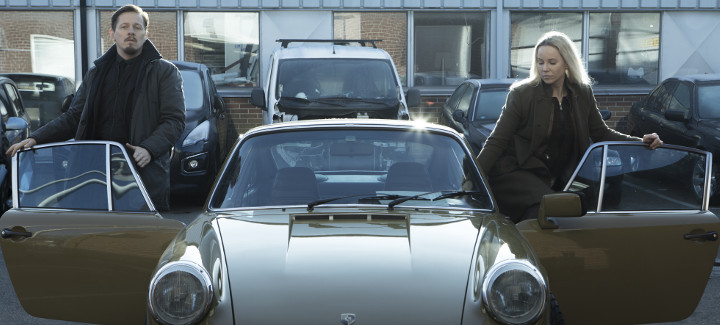 The Bridge
Bron IIII Broen / Die Brücke - Transit in den Tod S4 E1&2
Drama Series, Sweden / Denmark 2017, 2 x 60 Min., dan., sw. OV, engl. st
"When the director of Denmark's immigration office is found stoned to death at the Øresund Bridge, Henrik Sabroe is assigned to investigate – without Saga. She is in prison for allegedly murdering her mother and takes no interest in the outside world. But that changes quickly when she is suddenly released. Saga and Henrik take up the joint hunt for terrorists. In the process, they confront the dark side of their past, and both see possible new opportunities, both professional and personal. "The Bridge" is one of Denmark's most successful TV series. It has been broadcast in more than one hundred countries and has so far inspired four re-makes. This fourth, and definitively last, season, wraps up the saga of the Porsche-driving Swedish detective with Asperger syndrome and her lonely, broken colleague from Denmark."
Series Creator Hans Rosenfeldt, Måns Mårlind, Björn Stein
Director Rumle Hammerich
Screenplay Camilla Ahlgren
Producer Anders Landström, Bo Ehrhardt
Cast Sofia Helin (Saga), Thure Lindhardt (Henrik), Mikael Birkkjær (Jonas), Sarah Boberg (Lillian), Maria Kulle (Linn), Julie Carlsen (Barbara)
catalogue page PDF-Download
Screenings
No screenings are available for this film.