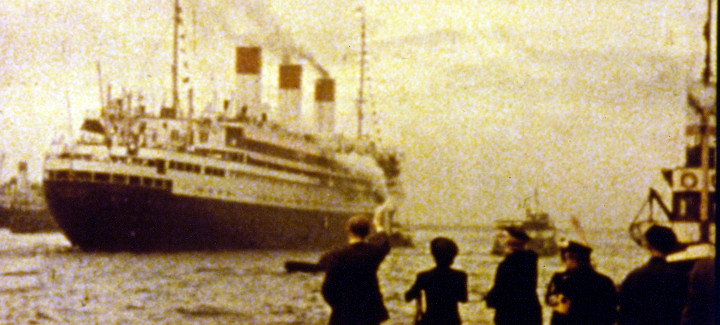 The Cap Arcona Case
Der Fall Cap Arcona / Der Fall Cap Arcona
Retrospective, Germany 1995, 93 Min., ger. OV, engl. st
On May 3, 1945, the British Royal Air Force began its last large-scale bombing raid on northern Germany. The target was a collection of ships moored in the Bays of Kiel and Lübeck. The two largest ships, the former luxury liners Cap Arcona and Thielbeck, holding thousands of former concentration camp prisoners, were sunk. The tragic mistake cost the lives of 7,000 camp survivors. The film revisits the key locales – Neuengamme concentration camp where the prisoners came from, to Lübeck where they were loaded on boats and then Neustadt, where they were ferried out to the Cap Arcona and locked in below deck. Two survivors of the disaster – actor Erwin Geschonneck and musician Francis Akos paint a vivid picture of the experience. The film also reconstructs the luxury liner's history, from its voyages as the "queen of the south Atlantic" to its appearance in the Nazi propaganda film "Titanic".
Director Karl Hermann-Leukert, Günter Klaucke
Screenplay Günter Klaucke, Karl Hermann
Producer Günter Klaucke
Cast Francis Akos, Erwin Geschonneck, Roy Nesbit, Franz Wolff, Horst Lehmann, Arnulf Boller
Trailer n.v.
catalogue page PDF-Download
Screenings
No screenings are available for this film.