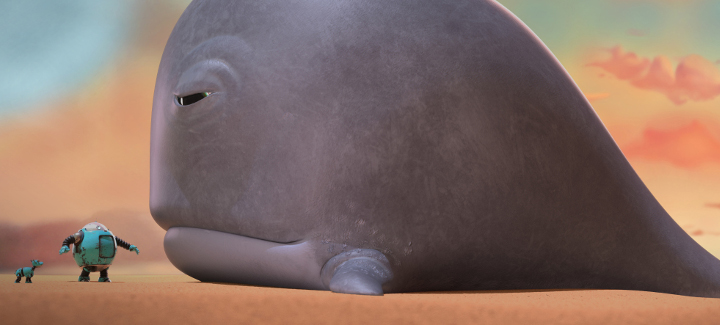 Roboten & Valen
Roboter & Wal / Robot & the Whale
Children´s and Youth Films, Sweden 2018, 6 Min., no dialogue, 4 years and older
A spherical robot and his robot dog discover a beached whale. They make a combined effort to get him back to the sea, but initially, they fail to budge the giant animal by even an inch. Then the robot sets a rickety wooden boat on the water which begins leaking. Rescue comes only at the very last second in this colourful animated film.
Director Jonas Forsman
Screenplay Jonas Forsman
Producer Nima Yousefi
catalogue page PDF-Download
Screenings
No screenings are available for this film.