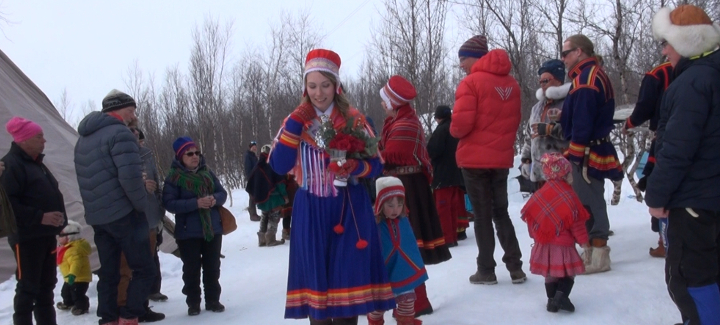 The River, My Friend
Älven min Vän / Der Fluss, meine Freundin
Documentary, Sweden / Switzerland 2018, 47 Min., sw. OV, engl. st
"The Lule River flows through a part of Sweden that, for thousands of years, was populated primarily by the indigenous Sami people. The 15 dams that make industrial use of the Lule possible today are owned by the state energy company Vattenfall. In order to build those dams, many Sami, who traditionally lived from reindeer herding, were forcibly re-settled. It was a story of loss – with the re-settlement, more and more of the ancestral Sami customs disappeared. What has remained is their deep emotional bond with water, as shown in this film. "Every day, the river flows through me", says storybook writer Eva-Stina Sandling, "looking for memories". Director Hannah Ambühl has found wonderful images to express that disappearing bond with nature."
Director Hannah Ambühl
Producer Hannah Ambühl
Cast Eva-Stina Sandling, Lisbeth Kielatis, Ellen Suorra, Christine Utsi
catalogue page PDF-Download
Screenings
No screenings are available for this film.