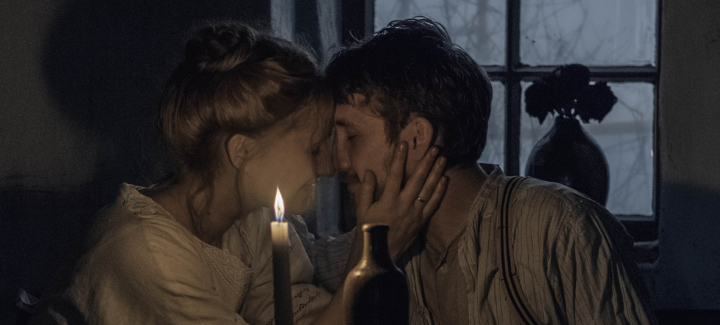 In Love and War
I krig og kærlighed / In Love and War
Specials, Denmark / Germany / Czech Republic 2018, 135 Min., dan., ger. OV, engl. st
France, 1917: The Danish miller Esben fights under the German flag on the Western Front. To elude certain death and return to his family, he injures himself. But the home Esben finds in northern Schleswig, which had been occupied by Prussia, isn't what he had left behind. In his son's eyes, he's a stranger and the old mill has already been fixed by the German soldier Gerhard. When Gerhard wants to send him back to the frontline, Esben runs away. Hiding in the attic, he can only continue his relationship with his wife in secret and must watch passively as Gerhard is taking over his place within the family. Driven by jealousy and the fear of discovery, Esben is plagued by the question whether surviving the war at any cost is really worth it.
Director Kasper Torsting
Screenplay Ronnie Fridthjof, Kasper Torsting
Producer Ronnie Fridthjof
Cast Sebastian Jessen (Esben), Rosalinde Mynster (Kirstine), Tom Wlaschiha (Gerhard), Thure Lindhardt (Hansen), Natalie Madueño (Marie), Ulrich Thomsen (Müller)
Trailer
catalogue page PDF-Download
Screenings
No screenings are available for this film.