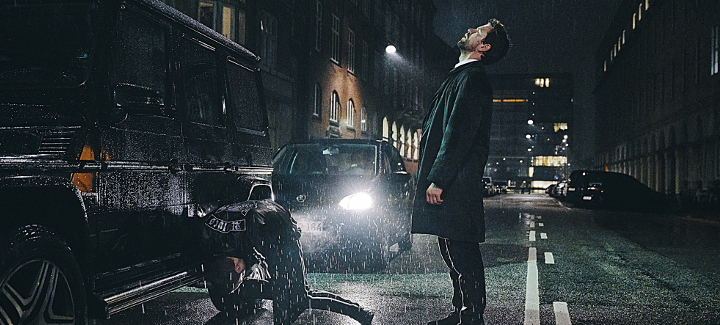 The Purity of Vengeance
Journal 64 / Verachtung
Specials, Denmark / Germany 2018, 119 Min., dan. OV, ger. st
When chief inspector Carl Mørck and his colleague Assad enter the scene of the crime in a Copenhagen flat, they're met with a grotesque sight. Three mummified corpses sit at a set table – and the fourth seat is not taken. Who are the dead, and for whom is the last place set? Their investigations lead Mørck and Assad to an old mental hospital on the little island of Sprogø with a dark past. "Licentious women" were once kidnapped and brought here, then abused. Is it possible that this dark chapter in Danish history is still not completely closed? A race against time to prevent further violence begins for the men of Department Q. This nail-biting fourth and last case for team Mørck and Assad features Nikolaj Lie Kaas and Fares Fares and was shot in North Germany and Denmark.
Director Christoffer Boe
Screenplay Jacob Møller
Producer Louise Vesth
Cast Nikolaj Lie Kaas (Carl Mørck), Fares Fares (Assad), Johanne L. Schmidt (Rose), Søren Pilmark (Marcus)
Trailer https://youtu.be/jfVTL2FxsDY
catalogue page PDF-Download
Screenings
No screenings are available for this film.