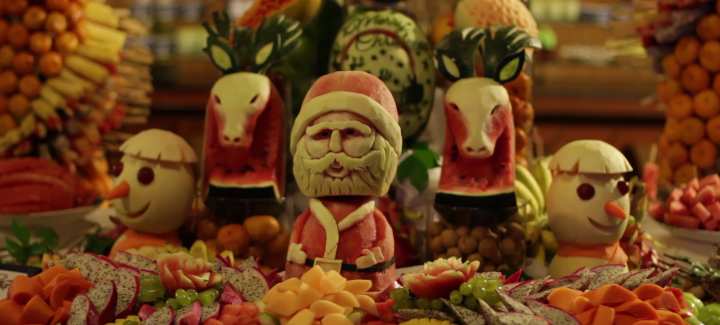 Merry X-Mas
Filmforum, Germany 2017, 4 Min., germ. OV
Open-air Christmas parties take place under tropical palm trees so vacationers feel at home. The images are underlaid by comments from German media, counteracting the carefree, selfie-loving activity. An experimental film from the Muthesius University of Fine Arts and Design in Kiel.
Director Jessica Dahlke
Producer Jessica Dahlke
catalogue page PDF-Download
Screenings
No screenings are available for this film.