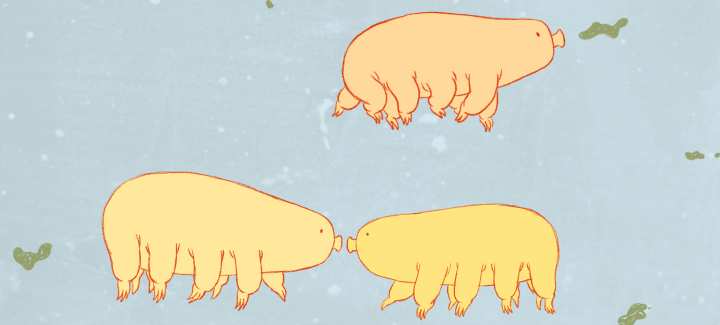 Tardigrade
Das Bärtierchen / Das Bärtierchen
Filmforum, Germany 2016, 4 Min., germ. OV, engl. st
On the track of an immortality potion, a scientist on a space station imagines himself on the brink of a breakthrough – thanks to his analysis of the legendary tardigrade, which can survive the most extreme conditions. Then his bizarre experiments suddenly go awry.
Director Kerstin Welther
Screenplay Kerstin Welther
Producer Kerstin Welther
catalogue page PDF-Download
Screenings
No screenings are available for this film.