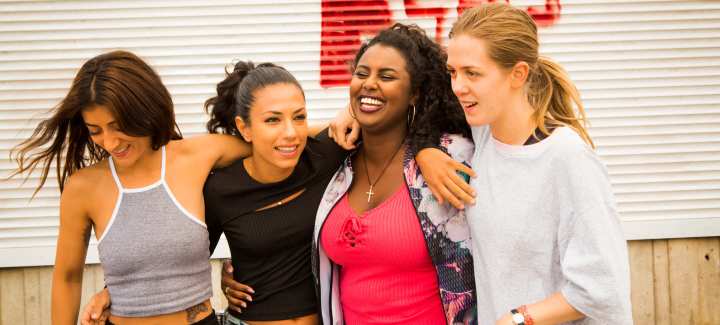 Beyond Dreams
Dröm vidare / Träum' weiter
Feature Films, Sweden 2017, 92 Min., swed., finn. OV, engl. st
She takes a bow as she leaves prison. Newly released, Mirja can hardly wait to finally get away with her girlfriends and leave the dreary life of Stockholm suburb Alby behind. They want to go to Montevideo, preferably now rather than later. They've bought their bikinis and plan a mugging to get the rest of the money they need for plane tickets. But a host of problems await Mirja at home. Her chain-smoking mother is unemployed and very ill, and there's nothing in the fridge for her younger sister to eat. So Mirja needs a job quickly. But how can she organise normal working life without risking her friendships and their joint dream? In authentic detail and without clichés, director Sekersöz depicts the life and deep solidarity of her characters, who deal with the challenges of tough circumstances.
Director Rojda Sekersöz
Screenplay Johanna Emanuelsson
Producer Annika Hellström, Agneta Fagerström Olsson
Cast Evin Ahmad (Mirja), Ella Åhman (Isa), Gizem Erdogan (Sarah), Segen Tesfai (Nina), Malin Persson (Emmy), Outi Mäenpää (Sirkka), Anna Bjelkerud (Edit), Michael Lindgren (Paul Lilja)
Trailer
catalogue page PDF-Download
Screenings
No screenings are available for this film.