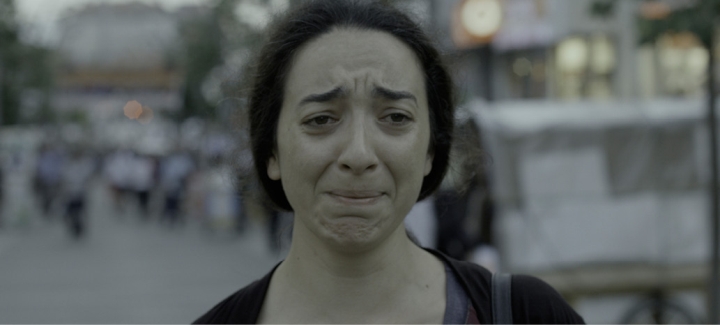 Dust Cloth
Toz Bezi / Das Staubtuch
Filmforum, Turkey / Germany 2016, 98 Min., turk., kurd. OV, germ. st
Cleaning ladies Nesrin and Hatun are confronted every day with the enormous gap between the wealth of their employers and the poverty in the neighbourhood where they live. Nesrin lives with her young daughter and still hasn't come to terms with the fact that her husband has abandoned her. She has more and more difficulty paying her bills. The electricity is shut off and then her landlord comes knocking. Hatun and her family live one floor up. She pinches pennies with iron fingers because she is saving up to buy an apartment in the chic neighbourhood where she cleans, so she's no longer subject to the moods of the rich housewives. When Nesrin turns in desperation to Hatun for help, Hatun turns her back on her friend and even gets Nesrin's daughter Asmin to side with her. It's not until she realises that Asmin will be sent to relatives in the countryside that Hatun comes to her senses.
Director Ahu Öztürk
Screenplay Ahu Öztürk
Cast Asiye Dincsoy (Nesrin), Nazan Kesal (Hatun), Serra Yilmaz (Ayten), Didem Inselel (Asli), Mehmet Özgür (Sero), Asel Yalin (Asmin), Yusuf Ancu (Oktay)
Website http://www.toz-bezi.com/
Trailer
catalogue page PDF-Download
Screenings
No screenings are available for this film.