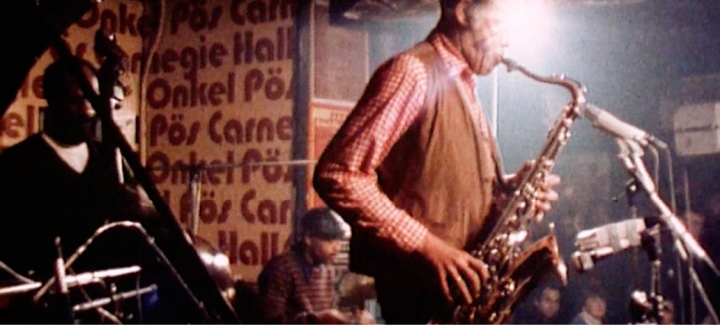 Eppendorf's Cavern - The Legendary Onkel Pö
Die Höhle von Eppendorf - Das legendäre Onkel Pö / Die Höhle von Eppendorf - Das legendäre Onkel Pö
Filmforum, Germany 2016, 74 Min., dt OV
The Onkel Pö bar in Hamburg's Eppendorf neighbourhood is a legend in the world of jazz, blues and rock. For 15 years, the world-renowned tavern wrote concert history. Musicians from New York or London took to its miniscule stage to soak up the fantastic atmosphere and the enthusiastic audiences. The owners, Peter Marxen (until 1978) and Holger Jass (1979-1985) ran the club as music lovers – and that's what gave it so much charm. The legendary music venue had to close in 1985, but archival footage brings it back to life. Al Jarreau sang in front of an enthusiastic audience; Udo Lindenberg immortalised the Pö in "Andrea Doria", comedian Otto Walkes gets the audience laughing and a young Olli Dittrich finally manages to perform with his skiffle band in Onkel Pö. No less than jazz legends Dizzy Gillespie or Freddie Hubbard also did sets at the small saloon in Eppendorf.
Director Oliver Schwabe
Screenplay Oliver Schwabe
Cast Udo Lindenberg, Olli Dittrich, Al Jarreau, Inga Rumpf, Holger Jass, Peter Marxen, Ulf Krüger, Peter Urban, Rocko Schamoni, Paul Pötsch von Trümmer
catalogue page PDF-Download
Screenings
No screenings are available for this film.