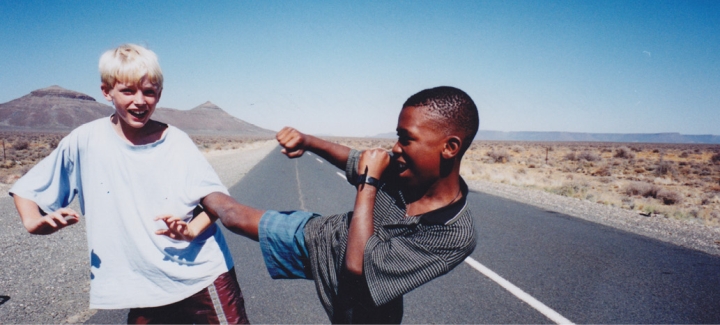 My African Diary
Min afrikanske dagbog / Mein afrikanisches Tagebuch
Retrospective, Denmark 1999, 41 Min., engl. OV
The film follows Hjalmar and Simon, the director's sons, on a journey of discovery through a foreign land. The family has moved to South Africa, not long after the end of the rigid white apartheid regime, which brutally oppressed the country's black population. The children explore their new surroundings in amazement and are confronted again and again with traces of the dark past, in everyday encounters as well as trips around the country. Yet their new African friends are full of hope and confidence. "My African Diary" is the second in a "South African trilogy" by Jon Bang Carlsen. In "Addicted to Solitude" (1999) he examined racial segregation, while "Blinded Angels" (2006) dealt with issues of religious faith. His film "Purity Beats Everything" (2007), about the "Aryan" ideal of race and purity, was also set partially in South Africa.
Director Jon Bang Carlsen
Screenplay Jon Bang Carlsen
catalogue page PDF-Download
Screenings
No screenings are available for this film.