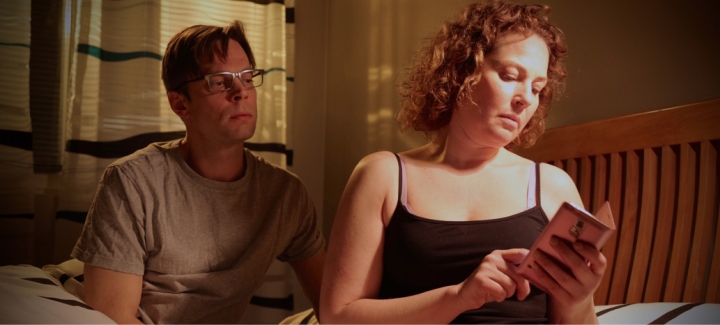 Living with my Ex
Ex-onnelliset / Tür an Tür mit dem Ex – E1&2
Series, Finland 2016, 2 x 43 Min., finn. OV, engl. st
More and more couples get divorced and their children move from one to the other parent on a weekly basis. But the "Splitsville" building offers an alternative. The couples who live here are divorced, but stepping up to the parental responsibility plate jointly. The apartment ground plans provide for the children to live in the middle section and the parents at either end, each with their own entrance. Movable walls open up the children's section to either mom or dad on an automatic schedule, guaranteeing joint custody and the necessary distance to the ex. In theory, it's a grand idea. But in practice, the singleton and yet family-friendly architectural model works out quite differently for Laura and Kalle, Reija and Antti, and all their neighbours. Oh, if only the joint routines and emotions could be pushed aside as easily as the automatic walls.
Director Johanna Vuoksenmaa
Screenplay Johanna Vuoksenmaa
Cast Miaa Nuutila (Laura Kekkonen), Mikko Nousiainen (Kalle Kekkonen), Anna-Leena Sipilä (Reija Leppä), Jarkko Pajunen (Antti Leppä)
Trailer
catalogue page PDF-Download
Screenings
No screenings are available for this film.