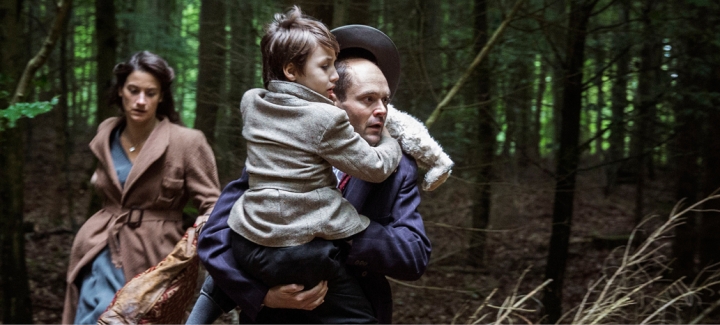 Across the Waters
Fuglene over sundet / Die Vögel über dem Sund
Feature Films, Denmark 2016, 94 Min., dan. OV, engl. st
In 1943 Copenhagen, the Jewish jazz guitarist Arne leads an untroubled life. When his wife Miriam shows up at one of his performances and shares the rumours about the imminent threat of deportations of Jews, he dismisses her warning. Everyone knows the stories of persecution of the Jews in Germany or Eastern Europe, but not here in Denmark. After all, the German occupiers have guaranteed the Danish state autonomy. But everything changes in the early morning hours of October 2. Arne, Miriam and their five-year-old son Jakob flee their apartment just in the nick of time. On the run from the Gestapo, they try to make it to the coastal town of Gilleleje. It's said that the area's fishermen will take people across to Sweden in their boats. But it can be difficult to tell those who want to help from those who would betray the fleeing Jews. This haunting drama is based on historical events.
Director Nicolo Donato
Screenplay Per Daumiller, Nicolo Donato
Cast David Dencik (Arne), Danica Curcic (Miriam), Jakob Cedergren (N.B.), Nicolas Bro (Kaj), Laura Bro (Katrine), Mikkel Boe Følsgaard (Jørgen), Lars Brygmann (Pastor)
Website www.facebook.com/FugleneOverSundet
Trailer
catalogue page PDF-Download
Screenings
No screenings are available for this film.