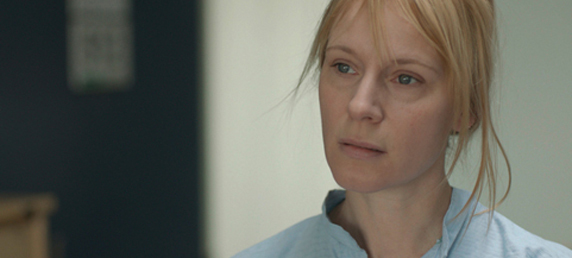 Every Child Is Made of Fire
Alle barn er laget av ild / Alle Kinder sind aus Feuer
Short movie, Norway 2013, 27 Min.
Anne, a woman in her late thirties, quits her job as an engineer to start working at a home for disadvantaged youth. Here she meets Mikael, who killed his father with a knife. Anne is a person who wants to provide care - and Mikael is obviously in need of such. A meeting with unexpected and dramatic consequences.
Director Lisa Marie Gamlem
Screenplay Nicolai Houm nach seiner gleichnamigen Kurzgeschichte
Cast Iben Hjejle (Anne), Anders Baasmo Christiansen (Bjørn), Adrian Dreshaj (Mikael), Cathrine Hoel Hansen (Renate)
catalogue page PDF-Download
Screenings
No screenings are available for this film.