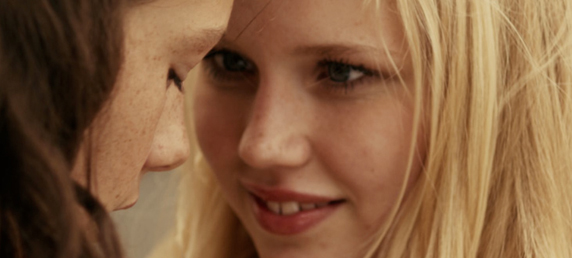 Tumbling Birds
Stürzende Tauben / Stürzende Tauben
Filmforum, Germany 2012, 13 Min.
13-year-old Svenja endures the cruelty of the dazzling Janine and her peers in hope of recognition. But not only Janine is surprised by her greatest sacrifice.
Director Esther Bialas
Screenplay Lena Krumpkamp
Cast Anouk Bödeker (Svenja), Eva Nürnberg (Janine), Joan Pascu (Sergej), Charlotte Crome (Mutter), Jaqueline Fritsch (Doreen)
Trailer
catalogue page PDF-Download
Screenings
No screenings are available for this film.