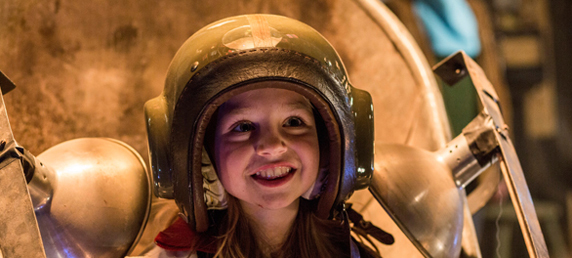 Sputnik
Filmforum, Germany 2012, 83 Min., FSK 0
Autumn 1989: Nobody is aware that the days of the GDR are numbered. Things are as per socialist usual in the village of Malkow. Seemingly. The ten-year-old Rike and her friends Fabian and Jonathan are secretly working on a spectacular invention that will change the world and, more specifically, will beam uncle Mike from West Berlin back into the East. Inspired by their favourite series, "Starship Enterprise", they decide to build a teleporter. What the three of them are unaware of: Rike's parents have their own plans of crossing the border. And hardline policeman Mauder is also on their inventive obstructionist tracks. The situation intensifies as the experiment takes an unforeseen direction on 9. November 1989.
Director Markus Dietrich
Screenplay Markus Dietrich
Cast Flora Li Thiemann (Rike Bode), Finn Fiebig (Fabian), Luca Johannsen (Jonathan), Yvonne Catterfeld (Katharina Bode), Maxim Mehmet (Torsten Bode), Devid Striesow (Volkspolizist Mauder)
Trailer
catalogue page PDF-Download
Screenings
No screenings are available for this film.