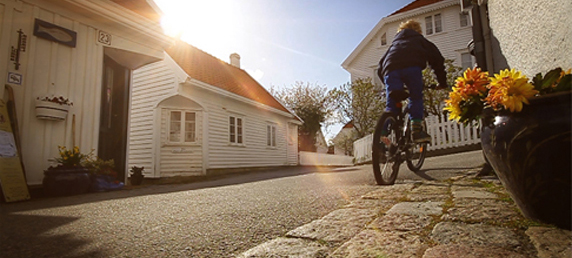 My Bike
Sykkelen min / Mein Fahrrad
Children´s and Youth Films, Norway 2012, 5 Min., 6 years and older
Lauritz tears through the forest and the narrow streets of Skudeneshavn like a cycling pro to go buy an ice cream in the world's smallest café. He will lose something very valuable in doing so. But he might just gain something even more precious.
Director Kristian B. Walters
Screenplay Kristian B. Walters
Cast Lauritz Helgesen (Lauritz), Alida Mørch (Alida)
Trailer
catalogue page PDF-Download
Screenings
No screenings are available for this film.