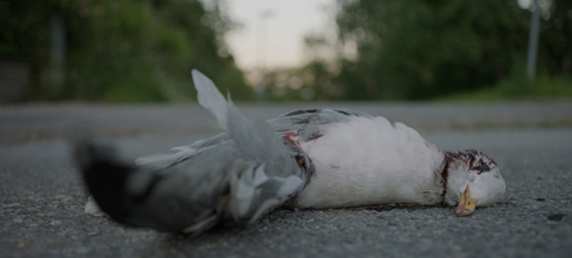 Animals I Killed Last Summer
Djur jag dödade förra sommaren / Tiere, die ich letzten Sommer tötete
Short Films, Sweden 2013, 15 Min.
Last summer, Leo set his sights on a number of animals. Whether ants or wasps - no living creature in the holiday home is safe from him. His father unsuccessfully tries to stop him from killing as he quickly becomes entangled in contradictions.
Director Gustav Danielsson
Screenplay Gustav Danielsson
Cast Sebastian Ylvenius (Johan), Anton Samuelsson Forsdik (Leo), Daniella Mendel-Enk (Sara)
Website www.animalsikilled.com
catalogue page PDF-Download
Screenings
No screenings are available for this film.